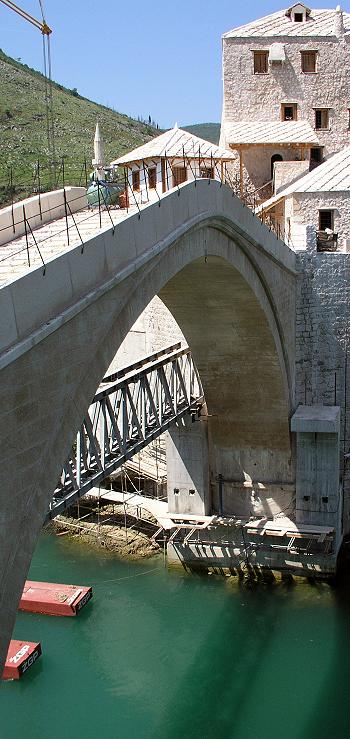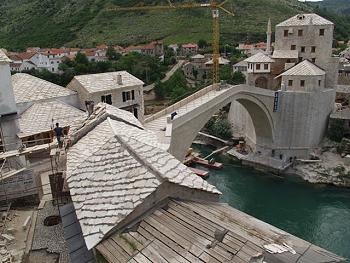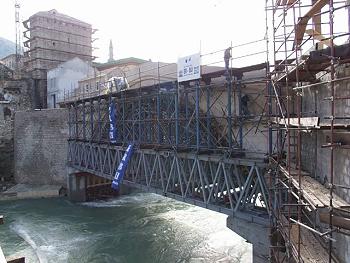 Note: Above images are related either to the yard, either to the new "Old Bridge". In order to view other images of the bridge at the different stages, (before war and after war), refer to proper sections of this page.
xxx
YARD IMAGES - SELECTION
Images from the yard (selection) - Photographic documentation of the most impressive yard of the World in a really difficult site.
Images have been provided by Maja Popovac (ER-BU Turkish Company), by PCU (Project Coordination Unit) and by COBNet Mostar.



go and get it

-xxx
YARD AERIAL VIEWS
Aerial views of the yard - pictures taken from the crane - Credits: yard images by ER-BU


go and get it

-xxx
YARD BEST IMAGE
One of the best image ever taken of the fascinating yard for the reconstruction of the Bridge in Mostar

If you want to see images of the inauguration day go the section NEWS: select in the menu by the right hand side
go and get it

-
YARD IMAGES CREDITS
Credits: yard images by COBNet

Wider archive of all the yard images are available on-line at the COBNet web site.

See links section in this web site.
xx