---
6.4.13 PH 13 - Spandrel completion
---
Spandrels finalisation making sure that masonry is well linked to the inner portions of the abutments.
Filling of the bridge until the spandrels level.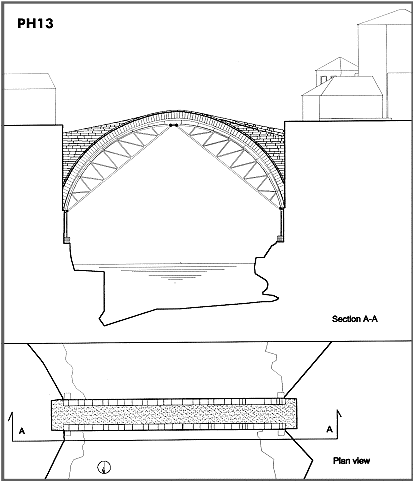 ---
6.4.
14 PH 14 - Centering dismantling
---
Centering may be dismantled no earlier than this time.
Centering may be dismantled later if the water level is not height and if the period of the year is still favourable (works have been completed in foreseen time).
Partial assembling of upper cornice and of parapets, strictly symmetrically, from both of the arch sides.
Configuration, shape and modality of disassembling of the centering, of scaffoldings and of any provisional structure is purely indicative and symbolic: it shouldn't be taken as a constraint for the performing of the works.